This unusual 26×30 dual slope timber frame is named for the two different pitches in its roof. The higher pitch over the loft allows for more headroom and makes that space usable for sleeping, office space, or storage. One plane of the roof is almost a 9:12 pitch, while the other is a bit under 4:12.
This 26×30 dual slope timber frame is built to last with its 8x timbers! Note that the actual footprint is 25'-8 ½" x 29'-5". It's designed to have the 10' bays be a covered porch. That would leave 461 square feet of enclosed space and 231 square feet in the loft. That porch would be a sweet place to relax after a day's work, but you could choose to enclose the whole thing. If you did that, you'd have 1000 square feet. That could make a sweet guest house or cabin in the woods. You'd still have generous two-foot overhangs to protect from rain and sun.
You will be proud of a job well done once you complete this frame. There are a lot of timber framing skills to show off, like the spline joints and scarf joints.
This plan set is formatted to be printed on 24×36 paper, so it's large enough to make out all the details. Once you make your purchase, you have access to the instantly-downloadable pdf. The 10-page drawing set includes 3D isometric renderings and an exploded view of the frame to see how all the timbers relate. It has all the information you need to make this a successful project. The drawings include a fully dimensioned plan, elevation and section drawings, and detailed drawings showing the joinery. We also include timber, peg, and fastener lists so you can easily budget for your materials.
Check out this plan in our shop: 26×30 Timber Frame Workshop.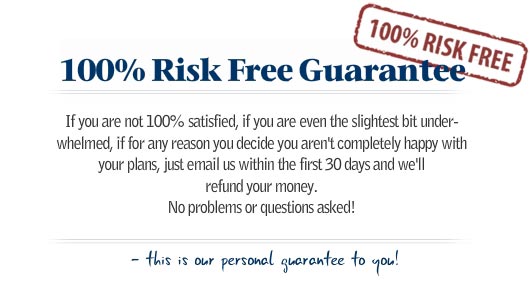 Important Information:
Purchaser agrees that the use of the plan is for the construction of one house or frame only*, and that the plan or any part of it will not be reproduced by any means without the written consent of the copyright owner.
Timber Frame HQ provides plans for construction purposes but does not oversee the construction. The plan purchaser is responsible for assuring the plan meets local codes and regulations. It is the responsibility of the plan purchaser to obtain any and all structural analysis, engineering and specifications that may be required in the municipality in which it is to be built. Plan purchaser is to verify all lot conditions and measurements before construction. Purchaser is responsible for additional expenses incurred in order to meet local code and engineering requirements.
Customer understands that the following conditions in your specific area may require additional engineering:
Wind / hurricane / tornado
Seismic / earthquake
Heavy snow
Flood potential
Soil instability
Timber Frame Engineering
Customer understands that HVAC, Plumbing & Electrical will not be included in all plans.
When you purchase a set of plans, you are purchasing a limited copyright license for a design giving you the right to build that structure one time at your location. Your copyright license was granted when you paid the purchase fee. You do not have the right to build the design a second time unless you have a signed agreement with Timber Frame HQ. Please note that copyright law protects "derivative works" the same as it protects the original design. That means that making some changes doesn't make it a new design. We do not allow modifications of our designs by others, without permission. Your copyright license does not allow another professional to represent our design work as their own.
Timber Frame HQ retains all common law, statutory and other reserved rights, including the copyright. This applies even when you have participated in the development of the design to a significant degree.