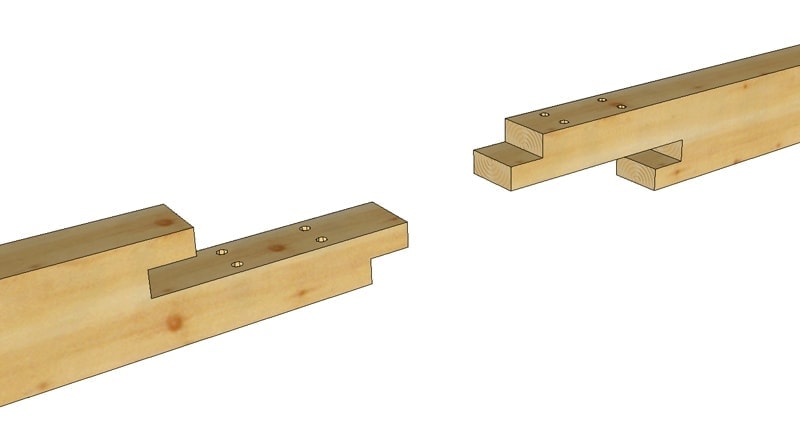 Another scarf joint that I have used is the "bladed timber frame scarf joint".
This drawing is of a 6″ x 10″ bladed scarf joint that we cut to create one long timber for an addition to an existing barn.
The scarf is 2′ long and the tenons are 2 1/2″ thick and 4″ long. The joint was held together with four 1″ pegs.