A slightly enlarged version of our 12×16 plan, this 14×16 timber frame plan offers you incredible versatility in the final use of this frame. Whether you are looking for a shed out back or an entryway into your new home, this plan will meet your requirements.
Measuring 14 feet deep and 16 feet wide with an 8-inch roof pitch, this plan comes with 21 pages of drawings, renderings, and piece sizes… it contains all the info you will need to cut this frame successfully. Formatted in PDF for instant download.
Check out this plan in our shop here: 14×16 Timber Frame.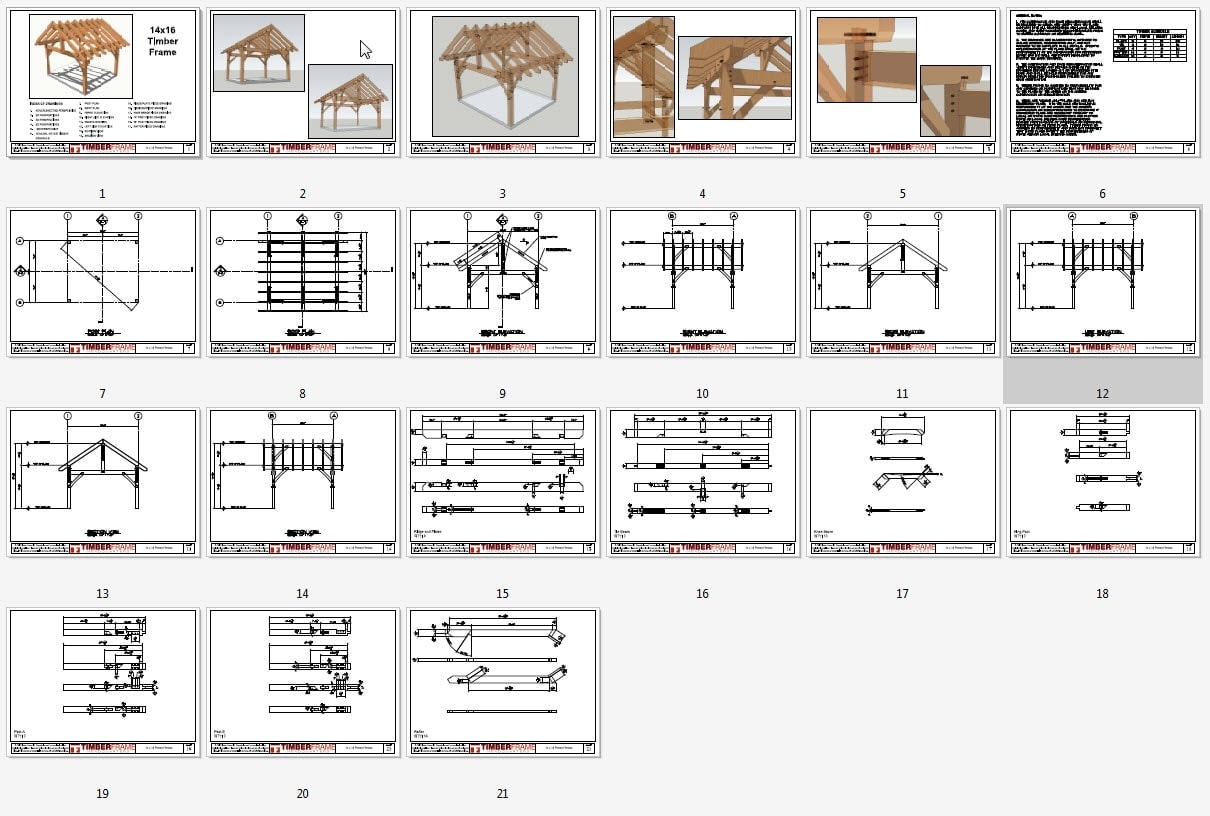 Check this plan out in our shop –14×16 Timber Frame (SKU 2460)