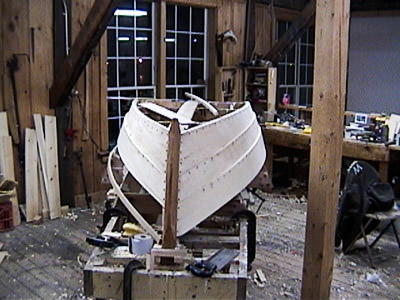 Last week I was contacted by two individuals who were interested in getting into the world of timber framing.  This is a popular question, so I thought I would dedicate a little time to it here and share my story.  While my passion for the craft developed into a profession, the same steps apply for the do it yourselfer. Here is how to get started with timber framing.
I first found out about timber framing while taking a wooden boat building class in Maine.  I met a person who had taken an apprenticeship class at Goshen Timber Frames and immediately borrowed a book he had to read up on it.  The book was Ted Benson's The Timber Frame House. It had great images, joinery details, history, and of course, the story of his progression. After reading that book, I got my hands on every book I could about the craft.  Below is just a short list of my recommended reading and where you can buy them.
Book List
After coming back home to South Carolina, I discovered Stephen Morrison with Moresun Woodworking. He is now a good friend of mine. He had built his house and then went to work.  He gave me a job in the shop after first completing two full sets of sawhorses from layout to pegging them together.  This project was completed after just a short class about layout, how to use a chain mortise, and making a mortise with a drill bit and chisel. It is why I give away a set of timber frame sawhorses on the site because I feel it is a great introduction to the craft and should be one of your first projects.
These are the tools that I bought/had for the sawhorse project and ones you will need for a bigger project.
Tools
These are the tools that I bought/had for the sawhorse project and ones you will need for a bigger project.  Is is just a basic list, but for an in-depth look at the hand tools, you will need head here.
Remember, you don't have to go out and buy the most expensive tools or even new tools but make sure you buy good quality ones. They will just make the experience more enjoyable.
TF Guild
Soon after starting and exploring timber framing, I was introduced to the Timber Framers Guild and went to my first event.  We were cutting a small bus station pavilion in Charleston, SC.  We went from raw timbers to a completed and raised pavilion in a couple of days.  This was just a simple project, but it showed me the entire process.  I would highly recommend to anyone to attend one of these projects if you can.  There are timber framers of all experience levels for you to learn from.  If you cannot attend an event it is certainly worth signing up for membership.
Research
Soon after discovering timber framing, I went online and started searching, reading and looking at all the photos I could.  There are a couple of sites that I recommend along with some forums.  The Internet does not do a frame justice; you have to get in them.  Start poking around…they are everywhere.
After completing a few projects with Stephen in the shop, I took a break and cut my first solo frame that my wife and I lived in, and soon after that with our new son and daughter.  We lived there while I worked on our house. I am still amazed every morning waking up and staring at a timber frame that I cut.
If you have gotten this far in the article, you are already truly committed to learning the craft…so get going and cut a joint today.
Please note:
Timber Frame HQ is a participant in the Amazon Services LLC Associates Program, an affiliate advertising program designed to provide a means for us to earn advertising fees by advertising and to link to amazon.com.  When you purchase something within 24 hours from Amazon,  a small percentage of the sale goes to support the efforts of TFHQ.