This 14×12 timber frame plan is perfect for a small porch, shop or arbor and is just right as a beginner's DIY woodworking project. This small structure lets you get a feel for timber frame construction, and the simple styling works with almost any home design. Finished as an open pergola, it's a perfect place for entertaining friends or just relaxing. Add walls and a roof to create a compact storage space for all your yard equipment and tools.
The 8/12 roofline pitch is enhanced by king-post end pieces and the framework can be left open for a pergola effect or enclosed to make it weatherproof. While the plan has an 8″ roof pitch by default we have added the dimensions for 3, 4, 5, 6, 7, 9, 10, 11, 12-inch roof pitches to allow you the option to choose. Add flooring, shingles, doors, and windows to fashion a useful, compact workspace or storage shed. You might even make a playhouse for the kids that would be the talk of the neighborhood.
Formatted in an instantly downloadable PDF designed for 8 ½" x 11' paper that contains 21 pages in total. The plan comes with additional information to help you select and cut your lumber for an easy and satisfying DIY construction project.
It also provides how-to details for assembling the wooden members so your structure is sturdy and solidly built.  Choose redwood or cedar if you're building a pergola or open porch for durability and weather resistance and finish with an oil-base stain or waterproofing product. If you'll be enclosing your structure to build a storage shed, standard dimensional lumber will work fine for this project.
Download Sample Plan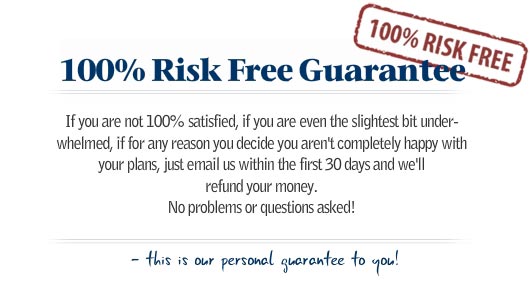 Important Information:
Timber Frame HQ provides plans for construction purposes but does not oversee the construction. The plan purchaser is responsible for assuring the plan meets local codes and regulations. It is the responsibility of the plan purchaser to obtain any and all structural analysis, engineering, and specifications that may be required in the municipality in which it is to be built. Plan purchaser is to verify all lot conditions and measurements before construction. Purchaser is responsible for additional expenses incurred in order to meet local code and engineering requirements.
Customer understands that the following conditions in your specific area may require additional engineering:
Wind / hurricane / tornado
Seismic / earthquake
Heavy snow
Flood potential
Soil instability
Timber Frame Engineering
Customer understands that HVAC, Plumbing & Electrical will not be included in all plans.
Purchaser agrees that the use of the plan is for the construction of one house or frame only* and that the plan or any part of it will not be reproduced by any means without the written consent of the copyright owner.